News Related to the 1954 Creature From the Black Lagoon Movie


Creature goes from black lagoon to stage
Published: June 2, 2008 at 8:57 PM
Print story
Email to a friend
Font size:
UNIVERSAL CITY, Calif., June 2 (UPI) -- Universal Studios Hollywood said Monday it is working on a new stage show called "Creature from the Black Lagoon -- The Musical" for its California theme park.
The updated version of the 1954 horror film classic, which is to have Broadway-caliber production values, will begin performances at Universal Studios Hollywood in Spring 2009.
The musical is to be staged as an attraction within the theme park and admission will be included in the price of park tickets and annual passes.
"With state-of-the-art stagecraft, acrobatic choreography and hilarious, toe-tapping music, the Creature will be brought to life in a story based on the original screenplay, updated to emphasize the element of romance and just a bit of comic relief," Universal Studios Hollywood said in a news release.
"Original new music and dazzling production numbers will keep the attraction contemporary and lively. Audiences will be immersed in the ominous environment of the deepest Amazon, enveloped by the exotic sounds and scents of the jungle. And from the production's first moments, they'll be thrust into an unexpectedly outrageous, strangely romantic, frequently melodic and often hilarious adventure as a monster classic is re-imagined for the 21st century."

'Black Lagoon' Turning Green
Wakulla Springs and other waters around Florida are polluted by runoff.
Published: Sunday, April 13, 2008
By DAVID FISCHER
THE ASSOCIATED PRESS

WAKULLA SPRINGS | The Black Lagoon has been turning green in recent years.
Wakulla Springs, where "Creature from the Black Lagoon" and several Tarzan movies were filmed, is just one of more than 700 springs throughout Florida where the water quality is being threatened by fertilizer and wastewater runoff.
Used for swimming, boating, camping and cave diving, Florida's springs are an attraction for tourists and residents alike. But nutrient pollution from the runoff - mostly nitrogen and phosphorus - has damaged water quality around many of Florida's springs. While water bodies require a certain amount of nutrients to be healthy, too many can cause explosive algae blooms, lowering oxygen levels of the water and leading to a decline in wildlife habitat. Proposed legislation, however, could help reverse those effects.
Park officials at Wakulla Springs have already started working with local governments to clean up the water, but that's not the case for many other areas in Florida. Bills moving through both chambers of the Legislature would create a task force to study some of Florida's largest springs and recommend changes to the way nearby land is used and preserve them.
The Florida Springs Stewardship Task Force would study existing data on major threats to the state's 33 largest springs and develop ways to address those threats. It also would look for ways to fund its recommendations. The task force would make a report to the Legislature by January.
Janet Bowman, a spokeswoman for The Nature Conservancy, said the proposal comes at a critical time.
"We're reaching a tipping point at some of the springs, and we won't be able to restore the water quality," Bowman said.
The state is already doing a lot to protect the springs, but more can be done, said Department of Environmental Protection Secretary Michael Sole.
"When you look at not only the recreational value that those springs provide but the ecological value, they're critical to our state, and they need good protection," Sole said.
Increased nitrogen and phosphorus levels have become a problem statewide, said Jerry Brooks, a deputy director with the department.
A major source of nitrogen and phosphorus is fertilizer from lawns, sports fields, golf courses, farms and ranches. Another major source is human waste, either waste that's been treated and pumped from sewage facilities or oozing from septic tanks.
To address the problem, the state would have to develop guidelines for the amount and type of fertilizers used by landowners in cities, neighborhoods and farming communities, Brooks said. At the same time, sewage facilities would need to do a better job of treating waste, and old septic systems would need to be replaced with models that better filter the water.
Wakulla Springs has seen some improvements over the past couple of years as a result of actions taken by the community, but there's still work to do, park manager Sandy Cook said.
Water quality was at its worst several years ago when the city of Tallahassee was spraying around 17 million gallons a day of wastewater, along with additional inorganic fertilizer, on a hayfield about 10 miles north of the springs.
Since then, the city has stopped using the inorganic fertilizer, which has led to a decrease in nutrient levels at the spring, said Jim Oskowis, the general manager for Tallahassee's water utilities.
The city also plans to spend $200 million on upgrades over the next six years to its two sewage facilities to better clean the water before dumping it.
While some of that water would continue going to the hayfield, the city also is working on routing it to an irrigation system that would serve businesses and future residential developments.
The springs should also see a reduced threat from septic tanks, since Wakulla County has set stricter standards. The county passed an ordinance in October 2006 that requires all new homes being built to use septic systems that remove a much higher level of nitrogen, said Padraic Juarez, the county's environmental health director.
The springs protection bill (HB 31) has one more stop in the House before reaching the floor. An identical bill (SB 2078) has two more stops in the Senate before reaching the floor of that chamber.

Film composer Stein dies at 91
Gained fame at Universal for sci-fi, horror classics
By JON BURLINGAME
March 22, 2007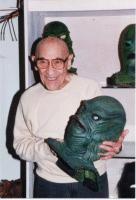 Herman Stein, who composed music for many of Universal's 1950s science-fiction and horror films, died of congestive heart failure March 15 in Los Angeles. He was 91 says his record producer, David Schecter.
He was most famous for his contributions to such genre classics as "It Came From Outer Space," "This Island Earth," "Creature From the Black Lagoon," "The Mole People," "King Kong vs. Godzilla," "The Incredible Shrinking Man" and "Tarantula." He also composed music for such television shows as "Gunsmoke," "Lost in Space," and "Daniel Boone."
As a staff composer at Universal, Stein collaborated with Henry Mancini and others and contributed music to nearly 200 films, though he didn't get credit for all of his work because of the studio's tendency to give solo credit to a project's music supervisor.
"It was an unwritten rule at Universal that if he wrote less than 80 percent of the score, then his name would not be credited in the picture," Schecter said. "Herman had few credits to his name."
He was born in Philadelphia, began playing piano at the age of 3 and gave his first public recital at 6. He taught himself orchestration and was arranging professionally by the age of 15.
During the 1930s and '40s he composed and arranged for radio programs and jazz orchestras, including work for Count Basie, Bob Crosby, Red Norvo, Fred Waring and others. He moved to Los Angeles in 1948, studied composition with Mario Castelnuovo-Tedesco, and joined Universal in 1951.
Stein's other films included "City Beneath the Sea," "The Glass Web," "The Black Shield of Falworth," "The Great Man," "Backlash," "No Name on the Bullet" and Roger Corman's anti-racism film "The Intruder."
Stein composed for television from the late 1950s through the mid-1960s, including scores for "M Squad," "Wagon Train," "Gunsmoke," "Daniel Boone," "Voyage to the Bottom of the Sea" and "Lost in Space."
He also composed for cartoons and commercials. His concert work included the "Mock March" for brass quintet and "Sour Suite" for woodwind quintet.
His wife Anita, a violist for many years with the Los Angeles Philharmonic, died in 2001. There are no survivors.

Perry Lopez dies, played in the CFTBL
He was one of the first victims of the Gillman in the movie .
February 17, 2008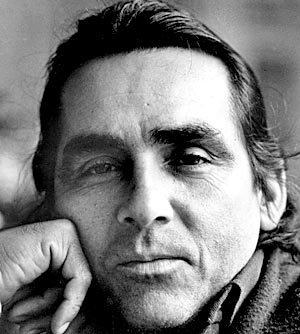 Perry Lopez, 78, a veteran character actor perhaps best known for his role as Lt. Lou Escobar opposite Faye Dunaway and Jack Nicholson in the classic 1974 film "Chinatown," died Thursday of lung cancer at the Rehabilitation Centre of Beverly Hills, according to his friend and executor, actor James Victor.
Born in New York City, Lopez got his start on the stage before moving into film with an uncredited role in "Creature From the Black Lagoon." He also had roles in such familiar films as "Mister Roberts," "McClintock," "Che!" and "Kelly's Heroes."
In addition, he appeared in dozens of television shows, including "The Lone Ranger," "Bonanza," "Charlie's Angels," "Mission: Impossible" and "Star Trek."
Sixteen years after "Chinatown," he reprised the role of Escobar, who was promoted to captain, in "The Two Jakes" featuring Nicholson, who also directed the firm.

Ben Chapman Passes Away
A Universal Studios Horror monster icon
February 21, 2008

'Black Lagoon' star Ben Chapman, 79
This still photo from the movie "Creature from the Black Lagoon" probably shows actor Ricou Browning, who played the creature in water sequences.

Advertiser library photos

Ben Chapman, shown at the Hawaii All-Collectors Show 2005 at the Blaisdell Exhibition Hall. He took part in the show every year since 1999. Chapman's role in "Creature" made him a favorite on the collector's circuit.
Ben Chapman, a Honolulu resident best known for playing the title character in the 1954 horror film "Creature From the Black Lagoon," died yesterday at Tripler Medical Center. He was 79.
Chapman was a retired real estate executive. But his role as the Gill Man — the quintessential 1950s monster in Universal Pictures' black-and-white film in 3-D — became his worldwide calling card and made him a darling on the collectibles and sci-fi circuit throughout the world. The gig brought him enduring pleasure, said his son, Ben Chapman III, of Honolulu.
"His 'Creature' fans kept him going and he looked forward to trips to the Mainland. But over the past year, he was slowing down because of heart problems; he had breathing problems," his son said.
"He had created a 'Creature' Web site (www.the-reelgillman.com) where his fans would reach him," said Chapman, who was among family members at his father's bedside when he died shortly after midnight yesterday.
Chapman also appeared in "Wake of the Red Witch," a 1949 sea saga starring John Wayne and which also featured Duke Kahanamoku.
"Creature" was released in 1954, when Chapman was a contract player at Universal. In a 1993 Advertiser interview he said: "I never knew, when I did the movie at age 25, that it would be such a monster film," — pun intended.
A Tahiti native, Chapman got the Gill Man part because of his size, 6 feet 5. He wore a foam rubber suit that defined his character: part-amphibian, part-man.
Ilene Wong, who, with Wayne Maeda, produces the summertime Hawai'i All-Collectors Show at Blaisdell Center, said Chapman took part in the show every year since 1999.
"He was always very happy and so giving. People would ask him about the movie, or Hollywood, and he would always provide the answers, help out," Wong said. "Ben would bring his briefcase and inside he had his memorabilia —posters, 8-by-10 glossies — and a good pen for autographs. He was just wonderful. In fact, we expected him this year. I think we will make a shrine for him."
As Chapman explained in a 1993 interview, there were actually two actors who played the Gill Man. He was the creature on land; Ricou Browning was the actor in water sequences.
In publicity photos, Chapman was the one beneath the foam-rubber body suit and the large-lipped headpiece, posing with Julia Adams, the object of the Gill Man's affection in what he once likened to a beauty-and-the-beast tale: a soul with a ghastly exterior falling in love with the woman of his dreams.
The Gill Man is shot and stabbed in the final moments and he sinks into the depths of the water, only to return in a pair of sequels — neither with Chapman — that never replicated the success of the original.
The Gill Man's place in the Universal monster lineage was a priority for Chapman, since he was the longtime lone survivor in a parade of horror monster flicks that dated to the 1920s. He cited predecessors Lon Chaney Sr. in "Phantom of the Opera" and "Hunchback of Notre Dame" in the 1920s, Bela Lugosi in "Dracula" and Boris Karloff in "Frankenstein" in the 1930s, and Lon Chaney Jr. in "The Wolf Man" and "The Mummy" in the 1940s.
Will Hoover, a friend and Advertiser reporter, said, "Ben — even at 79 — was nothing but an overgrown kid, always laughing, always joking, never serious. He was a shinning example of the adage 'You're only young once — but you can be immature forever.' "
Island actor Branscombe Richmond, now based in Los Angeles, is a distant cousin of Chapman's. "I can reflect about so many memories about Ben," Richmond said. "Ben and my Dad, Leo C. Richmond, were among the first Polynesians to appear in films in the 1940s."
Richmond added: "As a child, we were all in 'Mutiny on the Bounty' with Marlon Brando, Trevor Howard and Hugh Griffith. It took two years to make, and the movie filmed in Tahiti and in Hollywood, but everyone spent a good year in Tahiti and by the time the film was done, so many of the crew had Tahitian wives."
Chapman was born Oct. 29, 1928, in Oakland, but was reared in Tahiti till age 12 or 13, then relocated to San Francisco.
He was a Korean War veteran, earning both a Silver Star and Bronze Star. He also earned two Purple Hearts for battle injuries to his legs. Chapman's son said doctors wanted to amputate his legs. Instead, Chapman nursed himself back to health.
Survivors also include his companion of 25 years, Merrilee Kazarian, who describes herself as "Mrs. Creature"; another son, Grant Chapman of Las Vegas; step-daughter Elyse Maree Raljevich of Coto De Gaza, Calif.; sister Moea (Harry) Baty of Los Angeles; and several nieces and nephews.